Meet the team
We wanted other families to experience the special bonding moment of seeing your baby before their born, and that's why we strive to give our families more value than what they are paying for. This has kept our doors open since 2010 and continuing to give that special opportunity.
Left: Welcoming Daniel Tiger's baby sister at the Topeka Public Library. Above, Allison & Meagan, our Topeka image technicians smiling after a fun day of seeing babies.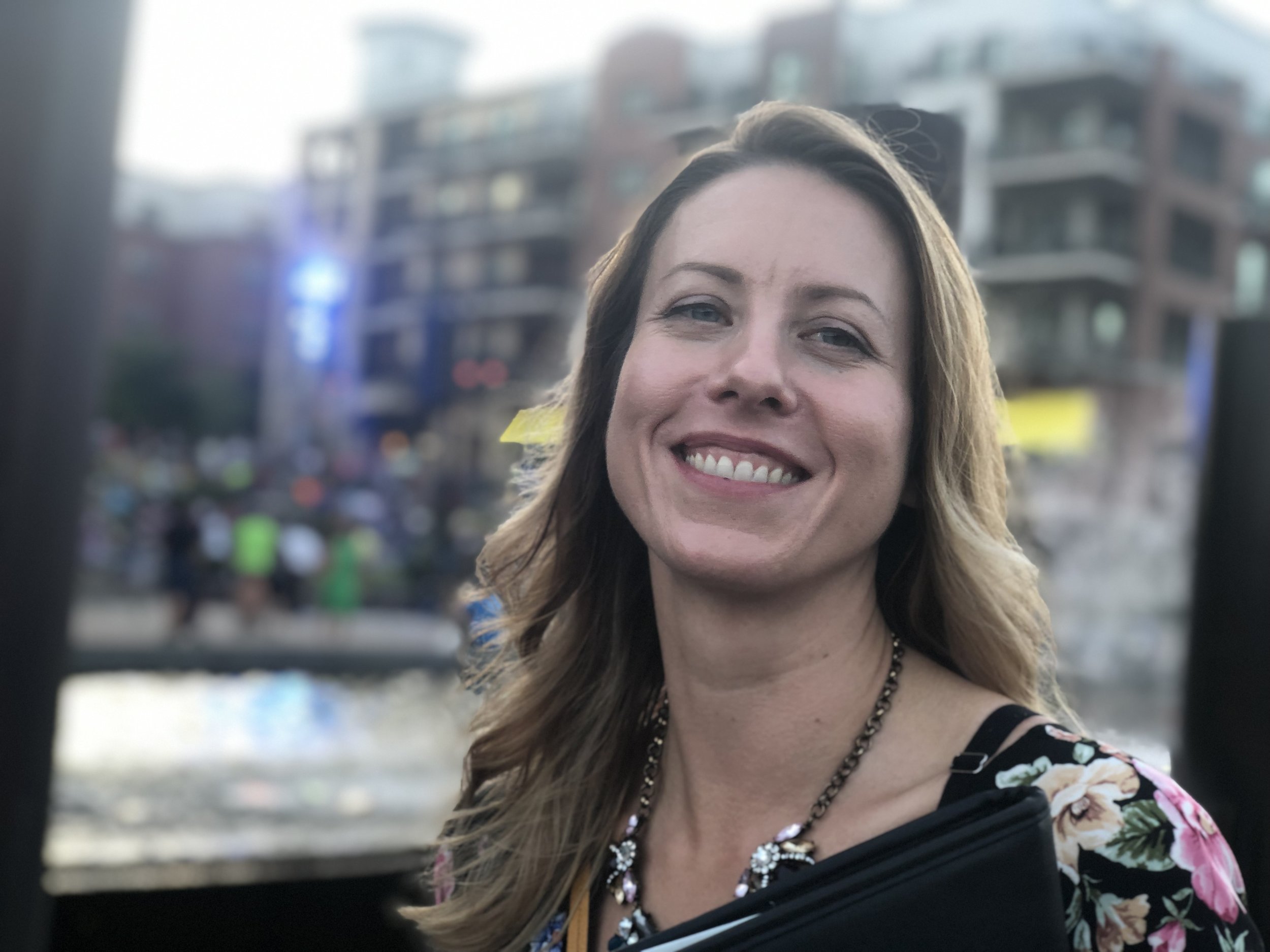 It's still me, Allison Taylor, I am just minus a few pounds…
I don't like to talk about me, because this experience is all about you, the happy Mommy to be. As my lil kiddos are growing, I finally got some me time. As you start or continue your journey with your baby, you might find that all your focus goes to keeping this little miracle happy and fed, cause Mommin ain"t easy! As your lil ones start to grow and you see more of their personality; you will finally start to enjoy some more "Me" time and start to focus on your goals.
My wife, Allison Taylor and I, Jake Taylor, had our first child Alex on the third of December in 2009 (that's him at 2 years old next to his bus bench picture!!). The entire experience fascinated Allison, and like most parents we went back to work at our jobs to earn a living for our family. As new parents this is the hardest thing we have ever done, so we decided to go into business in the industry my wife fell in love with. We have been in business now four years and counting! Serving our community of the Topeka area with love and respect, as we have seen over 5,000 babies and happy families! - Jake Taylor
It is truly my heart and joy to help families bond with their sweet beautiful babies. My hope is that every family has a great experience seeing their baby (babies), also that you feel like family. Each of these sweet babies have their own personalities and it is so much fun getting to watch them along with amazing couples, who are excited to see them before they are born. Still blows my mind how much we are able to see about these little people and how blessed we are to get that sneak peek inside the womb, where they are being wonderfully and fearfully made. Our studio is not just a job to us, it's our heart! - Allison Taylor
We are a franchise, deciding to purchase a franchise from Anticipation Ultrasound Studios from Tulsa, Oklahoma in 2009. With their expertise and concept and our dedication to excellence, your time with us will be unlike anything you have ever experienced. In 2010 we opened another studio in Olathe, Ks called Kansas 4D Ultrasound, also an Anticipation Ultrasound Studio franchise. Anticipation Ultrasound Studio has been providing prenatal imaging since 2003. We pride ourselves on having the most high-tech equipment available, knowing the best ultrasound imaging techniques, and having the imaging technicians with the most experience.
Thank you so much for taking the time to read a little bit about our story.....of course there is so much more to tell, but not enough room on the internet on how amazing our story truly is and how much we love serving our Topeka 4D Families!! Check out our Facebook page to get more updates on babies we've seen, how our family is doing and our random drawings for FREE stuff!!!